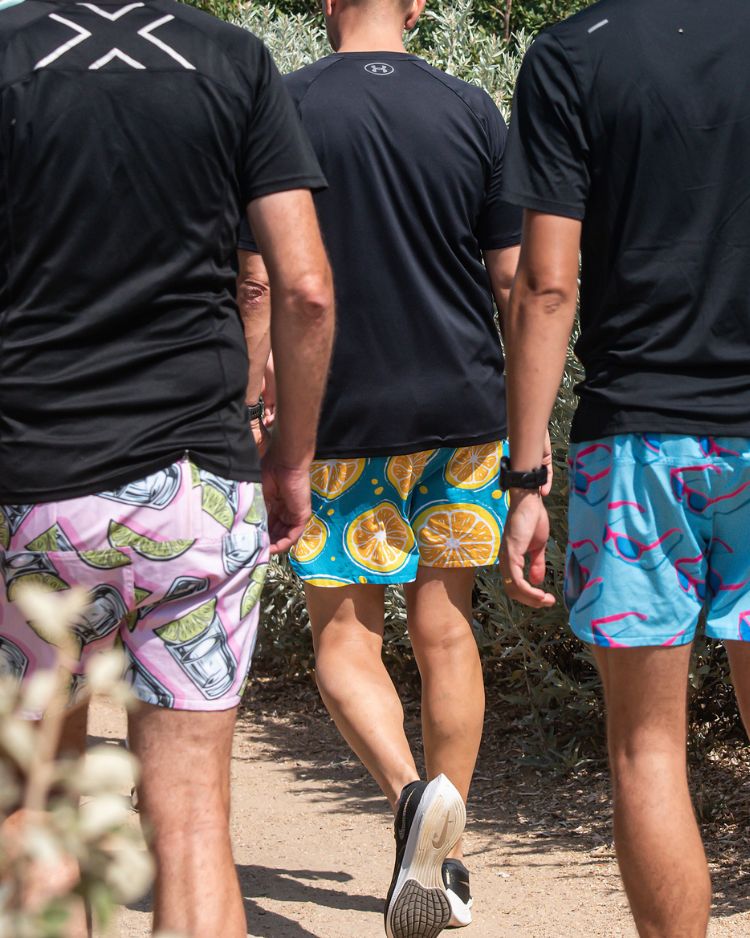 Fun & Functional
At Gravel and Tar, we believe that looking good and having fun doesn't have to end with the runner's high. That's why we designed running and exercise shorts that combine both fun and function. So, you can start having a good time before you even begin your workout.
SHOP
New Collection (Traditional brief liners now available! Go to the shop for options with the bike short liner)
Shop our latest collection of shorts with fun, bold prints!
Regular price

Sale price

$53.00 USD

Unit price

per

Regular price

Sale price

$53.00 USD

Unit price

per

Regular price

Sale price

$53.00 USD

Unit price

per
Be Bold.
We are on a mission to shake up the running shorts game. We want to break free from the boring black, navy, and grey options out there. We're runners too, so we made sure our shorts have all the pockets in the right spots. It's all about finding the perfect balance of fun and function.
SHOP
Our Pockets
Short liner pockets

With pockets on both legs, our running shorts were crafted with practicality in mind. They feature deep pockets to securely hold your phone close to your leg. Use your other pocket to store your keys or gels.

Back zip pocket

Our back zip pocket has been engineered for effortless access. Featuring a vertical zip, you can easily retrieve and store items like your phone, keys, or gels while you're on a run or working out.

Side zip pockets

Keep all your essentials secure during your runs or workouts with our two side pockets with zips. Perfect for storing treats for your furry friend, earpods, or any other small item you need to carry.
Have you tried our running shorts with short liners?

Pockets galore: phone, keys, gels, we got you covered

SHOP
Our Shorts
Fun and Functional

Whilst we wanted our shorts to be fun, we have not compromised on the function. In fact our shorts have been designed by runners who run 1000's of kilometers every year.
Keys? Phones? Gels? No worries

Tired of scrambling to find a place to put all your belongings before a run? With our shorts, you'll never have to worry about that again. They're made with plenty of pockets, so you can say goodbye to your running belt for good."
Premium quality shorts

Lightweight, 100% polyester, breathable and quick dry outer fabric, with a polyester/spandex liner designed for function
Stand out from the crowd

Ever had your family and friends miss you at a race because you blended in with the crowd? Not anymore! With our bright and fun shorts, you'll be impossible to miss!
Run, Workout, and Play

These all-purpose shorts are for the active living. Run today, no worries. Gym tomorrow, no worries.
Briefs or shorts liner

What do you prefer? The choice is yours. We have tested and listened to runners to offer both options. Don't forget about the convenient hidden pockets in our bike short liners.